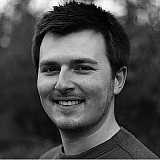 Dani Pedrosa has called for MotoGP to ban aerodynamic winglets in the wake of his collision with Andrea Dovizioso early on in the GP of the Americas.
Winglets attached to the front and sides of the fairing in a bid to improve downforce have become a major focal point for development in MotoGP this season, with Honda and Yamaha following a trend first set by Ducati in the closing races of 2015.
However, the devices have been criticised in certain quarters, with Valentino Rossi dismissing them as "ugly" and Cal Crutchlow voicing concerns about the potential for another rider to be "sliced" by a winglet in Qatar.
Speaking in Austin, where Pedrosa crashed out at Turn 1 and collected the bike of Dovizioso in the process, the Spaniard became the latest to speak out against the trend – saying it was fortunate his Honda's winglets were not large enough to cause significant damage.
"Luckily [Dovizioso] is fine, because the impact was very hard, and luckily my winglets are not too big," said Pedrosa.
"My personal opinion is that we have to put an end to the winglets for safety reasons. In Argentina we saw how Andrea [Iannone]'s winglet cut Marc [Marquez]'s on-board camera - and that's pretty strong.
"If it can break that, it could be much worse if it hits a body.
"This has to be stopped for safety reasons, because the wings are very big and they have a very nasty profile."
Last month, it was decided that winglets in Moto2 would be banned effective immediately, with Moto3 phasing them out by the end of this year.
Possible second place lost
Pedrosa had been running in fourth place at the time of his premature exit, and thinks he could have battled Jorge Lorenzo for the runner-up spot behind a dominant Marquez had he stayed upright.
"The bike was the same as it was in practice, I was trying to ride it in a different way – a different way of applying the power and turning the bike, it made me a little bit stronger but not fully," he explained.
"I've been struggling like crazy this weekend, but in the race I think I could have finished second.
"I would have had to go to the end, fight with Lorenzo and see how the tyre would last as I was using the soft rear. But I was there; in practice no."
Additional reporting by Oriol Puigdemont