Subscribe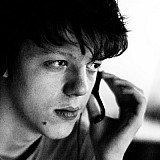 Honda rider Dani Pedrosa said his performance in the Argentine Grand Prix was "horrible" and that he was very lucky to finish the race in third.
Pedrosa was forced well-wide into Turn 1 by a late-braking Andrea Iannone and ended up bogged down in the midfield in the early stages of the race.
He was running in seventh place after the mandatory bike swap, but a fall for Maverick Vinales, the collision between Iannone and Andrea Dovizioso and the mechanical failure for Scott Redding allowed the Spaniard to come through for an unlikely podium.
"Unfortunately, my pace wasn't any good," Pedrosa said after the race. "I was very disappointed for that. I did a horrible race.
"I lost the first group and I couldn't really recover. My rhythm wasn't very good, I didn't have a good feeling with the bike at all.
"On the second bike the settings were the same, so I couldn't go any faster."
"Luckiest day" of Pedrosa's career
Pedrosa continued: "I was not fighting for any good positions, so maybe apart from the first corner, it was the luckiest day ever for me, because so many riders crashed and I was able to bring the bike to the line – it saved me a podium.
"[To have] my first podium of the year is good, last year I wasn't here, I missed the race [after arm pump surgery], so it's positive to be back on the podium."
The Spaniard also confirmed that Honda continued to be plagued by issues with the bike's acceleration - and hinted that he was worried about the next round in Austin.
"I look forward to making a huge step with the settings, so I can be with the front guys and do good lap times, which we can do in practice," Pedrosa said.
"But in the race it's unbelievable how much we lose on acceleration and in a straight-line. We don't know what to expect In Austin but we try to do something to keep up.
"In my case the result [today] wasn't because we did a good step. Maybe not having a strong acceleration track, we were a bit more balanced with the other bikes.
"We need to work and see if we can change something with the bike and make a step."