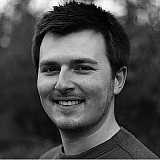 It was finally confirmed on Monday that Casey Stoner will be a Ducati test rider in 2016 – and a full-time comeback for the two-time champion could be just what MotoGP needs, reckons Jamie Klein.
When Casey Stoner stunned the MotoGP paddock at Le Mans in 2012 with news of his pending retirement, it seemed fairly definitive.
At the time, the Australian admitted he was no longer enjoying competing, suggesting more recently that he would only consider a comeback if the sport was to switch to 750cc two-strokes with zero electronics.
There's more chance of Alex de Angelis winning the title next year than MotoGP going down that particular path – and yet, here we are, with Stoner ready to return to a paddock he was more than happy to be leaving three years ago, albeit just as a test rider.
It could be argued such a move follows a logical trend that suggests Stoner perhaps still has a competitive itch to scratch.
The path to a comeback?
The first sign of this came when Dani Pedrosa was ruled out of April's Austin race after undergoing forearm surgery following the Qatar curtain-raiser.
Stoner offered to fill in for the Spaniard, only to be turned down by HRC - reportedly at the behest of his successor Marc Marquez, who is said to have felt threatened by Stoner's development work on the RC213V.
That news followed confirmation that Stoner would be making his first race appearance since the final MotoGP outing of 2012 in the Suzuka 8 Hours that July.
His race came to an ignominious end when he was thrown over the handlebars by a stuck throttle, but Stoner nonetheless demonstrated that he hadn't forgotten how to ride a motorcycle quickly.
Indeed, during an earlier visit by the Aussie to Catalunya to demonstrate Honda's new RC213V-S road bike, Jorge Lorenzo said he felt Stoner could still be a winner in MotoGP if he chose to return.
"I never saw a better natural talent riding a bike," said Lorenzo. "It was clearly a great show watching him ride a bike, especially in Phillip Island, and he has my respect.
"If he came back some day he would be there winning and fighting for the win. I would receive him with open arms."
A win-win situation
So, could a comeback happen? Confirmation of Stoner's Ducati deal was thin on details of precisely what the 30-year-old will get up to next year, but the allure of such an arrangement on both sides is understandable.
Ducati gets invaluable technical feedback that will help it take the final steps needed to match the Japanese factories, while Stoner gets to make a meaningful contribution to the development of a top-line MotoGP bike (having had his recommendations for this year's Honda ignored) and perhaps even making a wildcard outing or two if the mood takes him.
And, what if, say, after a competitive outing in front of his adoring home fans at Phillip Island, Stoner is faintly tempted to make a full-time return in a bid to secure the prize that has eluded Ducati since his first championship crown back in 2007?
No doubt the Bologna marque would bend over backwards to accommodate Stoner in its line-up, while MotoGP series promoter Dorna, having offered Ducati certain performance breaks in the last few seasons for it to be able to battle Honda and Yamaha on equal terms, would be equally delighted.
What's more, Stoner would be another big name to go alongside the existing elite trio of Valentino Rossi, Marc Marquez and Jorge Lorenzo to boost the championship's profile.
The above quartet, plus the indefatigable Dani Pedrosa, remain the only riders to have won a MotoGP race since 2012, and it will take time to build the likes of Andrea Iannone, Bradley Smith, Pol Espargaro and Maverick Vinales into household names.
The appeal of welcoming back a ready-made star like Stoner therefore is clear, especially if he is immediately able to take the fight to the 'aliens'.
Good for the long haul
Even if he isn't, Stoner's progress would still supply an intriguing subplot to the main championship fight for fans and media alike, helping to redress the balance at a time when the sport appears to have a dangerous reliance on a single rider for its global appeal.
After all, Rossi isn't going to be around forever, and MotoGP can't afford a sudden mass exodus of fans when the Italian finally decides to hang up his helmet: having Stoner around could help soften the blow when that day comes.
Despite the obvious advantages for just about all involved, the fact is that a Stoner comeback remains extremely unlikely.
The factors that drove him away from the sport in the first place haven't much changed in the intervening period, barring the introduction of less sophisticated electronic software for next season.
But, if he is secretly flirting with the notion, arguably there would be no better time for him to return than 2017, nor a better place to do so than Ducati.
Maybe – just, maybe – we haven't yet seen the last of Casey Stoner in MotoGP.