Get alerts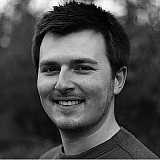 Valentino Rossi was quick to point the finger at Marc Marquez for his defeat in the MotoGP title decider at Valencia. But the Italian simply wasn't quick enough when it mattered most, argues Jamie Klein.
After Jorge Lorenzo took the chequered flag at Valencia to seal his fifth world title, I had hoped that Valentino Rossi would be gracious in defeat, and admit that ultimately the faster rider won the day.
Far from doing that, Rossi chose instead to double down on the conspiracy theory he concocted at Sepang: that he was denied the crown by Marc Marquez choice to actively favour Lorenzo's title bid.
So the theory goes, Marquez had the pace to win at Valencia, but instead chose to act as Lorenzo's "bodyguard", making no attempt to pass and even protecting his compatriot from Dani Pedrosa's attack in the final stages of the race.
However, much like Rossi's claims of Marquez riding to help Lorenzo at Phillip Island, this seems highly doubtful, overlooking the fact that Marquez exerted huge pressure on Lorenzo by sticking to the Yamaha rider's rear wheel for the duration of the race.
Had Lorenzo securing the title been Marquez's goal, the 22-year-old could have done so more easily by circulating some way behind Lorenzo and defending from Pedrosa – or even let his teammate by, knowing that even if Pedrosa were to go on to win, second would still be enough for Lorenzo.
Indeed, the race was somewhat reminiscent of Indianapolis, where Marquez tailed Lorenzo for much of the distance before finally making his move with three laps to go.
But, there was only one corner at Valencia where Marquez was really ever in a position to even attempt to make a move on Lorenzo, the uphill left-hander at Turn 6, and Pedrosa's arrival to the party on the penultimate lap forced him to switch his focus from attack to defence.
Lacking the pace
Ultimately, only Marquez himself truly knows what was going through his mind while he was shadowing Lorenzo, but whether or not he gave his all to win the race rather misses the point.
Rossi arrived at Valencia with his fate still his hands – if Lorenzo won, he had to finish second. Even though starting from the back of the grid made that task incredibly difficult; beating both Marquez and Pedrosa was always going to be a long shot.
His rise from 25th on the grid to fourth place was certainly a masterclass in overtaking, but Rossi's race pace thereafter was not good enough to finish any higher than fourth – and that would still have been the case no matter where he started the race from.
The truth is, no matter what Rossi and his army of supporters choose to believe, is that he wasn't fast enough – not just at Valencia, but during 2015 in general.
After Phillip Island, sensing what could well be last opportunity to win was on the verge of slipping through his fingers, Rossi panicked – hence that infamous Thursday press conference at Sepang, where Marquez was first accused of helping Lorenzo.
By that stage, the 36-year-old knew that he would need Marquez's help in denying Lorenzo valuable points to be sure of winning the title, but quite how he could expect Marquez to do his job for him after what happened between the duo at Sepang remains a mystery.
What's more, the abuse hurled in Marquez's direction in the aftermath of the Sepang controversy will surely have made the outgoing champion think twice before attacking Lorenzo.
Imagine if Marquez had made a lunge at Lorenzo – and ended up taking out his compatriot in the process. Would the chorus of Rossi fans accuse Marquez of 'interfering' with the course of the championship?
Of course not – they would be cheering from the rafters, safe in the knowledge that their man would be crowned world champion for the 10th time.
Title not just lost at Valencia
Instead, Marquez has been the target of the disillusioned fans' ire, but they choose to ignore the inconvenient fact that Rossi lost the title by five points, and that points are awarded in 18 races held across the year.
Had Rossi held Pedrosa at bay for second at Aragon, and beaten Iannone to third at Phillip Island – to name two recent examples where Rossi was outgunned in a straight fight for position – fourth place at Valencia would have been good enough for the title. But he didn't, so it wasn't.
None of this is to detract from what an incredible season Rossi has enjoyed in 2015, nor from the increasingly strong claim the Italian has on being the best rider in Grand Prix motorcycle racing history.
And yet, when push came to shove, the faster rider won out. Rossi simply wasn't quick enough on a sufficient number of occasions during the season to merit the championship.
It really is as simple as that, as much as Rossi and his fans would prefer to blame Marquez and the 'Spanish mafia' for his defeat.