Get alerts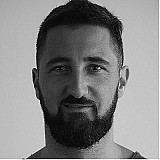 Ducati's Andrea Dovizioso reignited a MotoGP title bid that seemed in danger of waning with the best victory of his career yet - a clear sign that the Italian isn't to be underestimated, says Oriol Puigdemont.
In the past, Dovizioso was sometimes known for a lack of aggressiveness on track, but last Sunday at the Red Bull Ring he battled against Marc Marquez in an intense fight until the last corner.
Needless to say, that supposed weakness is already history. The rider from Forli and his Desmosedici appear to be at the same level as Marquez and his Honda, while we eagerly await a resurgence for Yamaha duo Maverick Vinales and Valentino Rossi.
In the best moment of his career, the Dovizioso has had the good fortune of being at the forefront of a championship that seems almost custom-made for him, due to the importance of strategy.
If someone is able to handle those circumstances, where tyre selection and intelligence are almost as important as pure speed, it's 'Desmodovi', who has withstood comparisons to teammates as formidable as Dani Pedrosa, Casey Stoner and now Jorge Lorenzo.
Working with a psychologist in recent times, Dovizioso approaches every race differently, and that has been crucial to his performances. In that sense, we have to emphasise that seven years separate his first MotoGP victory (Donington Park 2009) and the second one (Malaysia 2016). In the last 10 months he has achieved four victories, three of those this season.
No one can doubt that he has every chance to take the title; his experience and his DNA make him the best analyst on the grid. He knows better than anyone how to manage this capricious championship.
Mugello, Barcelona and Austria are three important victories - not just for the points, but especially for the way they were achieved. The Desmosedici was the strongest in Italy, Dovizioso's strategy made the difference in Spain and his sheer fighting spirit was his best friend in Austria.
We witnessed the most sparkling moment of Dovi's career last Sunday, as few riders have ever come out on top in a straight duel against Honda golden boy Marquez - let alone a duel decided at the final turn.
"This is a trial of strength, the same as having fought all the race and having worked during all the weekend," said the 31-year-old. "That convinces you that you can play your cards and try to get victories while at the same time your rivals can notice it."
Lorenzo arrived at Ducati with pressure on his shoulders, and it seems that thanks to that, his teammate has been revitalised.
Unlike of the rest of his rivals, Dovi feels comfortable because nobody will see it as a failure if he doesn't achieve the title. And just because of that, he is the most dangerous opponent.
"I believe in myself more than before", he said last Sunday, after what he did on track. He is not the only one to think this - in fact, probably the whole paddock feels the same way.
Translation by Irene Aneas