Get alerts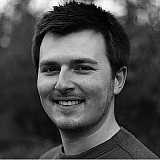 Cal Crutchlow's recent form has led to speculation that he could be in line for a step up to a factory Honda bike in future. But, as Jamie Klein argues, the British rider has well and truly found his niche with the LCR team.
Almost as soon as Dani Pedrosa was declared unfit for the Japanese Grand Prix after breaking his collarbone, the rumours began: Repsol Honda would be seeking to get an on-form Cal Crutchlow on a factory bike as soon as possible.
Of course, such predictions quickly proved false. In Phillip Island, Crutchlow himself did a fine job of explaining that his commitments to his LCR team, not to mention clashing sponsors, meant that donning orange leathers, even just on a temporary basis, was never realistic.
Instead, Nicky Hayden was drafted in for Phillip Island – and did a respectable enough job – before HRC tester Hiroshi Aoyama was pressed back into service in Malaysia, with the 2006 champion busy representing Honda in the World Superbike season finale in Qatar.
Then, in Sepang, an even more fantastical rumour emerged. So the theory went, Pedrosa was demoralised and considering retirement after his Motegi crash, and Crutchlow, in light of his pair of wins in Brno and Phillip Island, was the man Honda wanted to fill the vacancy in its works line-up alongside Marc Marquez.
A tweet by Pedrosa soon discredited the first part of the above notion, as the Spaniard declared himself raring to get back into action as soon as possible after his enforced layoff.
Then, during his media debrief later that day, Crutchlow proceeded to dismantle the reports that had appeared, and, just for good measure, lambasted the journalist in question for having nothing better to write about since Stefan Bradl's move to Honda's World Superbike squad had been confirmed!
But, even if Pedrosa were to retire from MotoGP, there's good reason to think Crutchlow perhaps wouldn't be the most obvious successor for the Spaniard – and that, even if Honda deemed he was, that the LCR man would in fact be better served by staying put.
Prior to the start of the season, Crutchlow said that riding for a factory team isn't all it's cracked up to be - after all, he'd been there and done that with Ducati in 2014, and it didn't work out.
His belief was clear: as long as you had decent factory support and a good team of people around you, podiums – even the odd win – would be possible on a satellite bike. And, in 2016, he has proved that is indeed the case.
The bike Crutchlow rides, by his own admission, isn't so far removed from those of Marquez and Pedrosa; LCR doesn't face the same situation as Tech 3 Yamaha, which has to run year-old bikes.
The RC213V campaigned by the Monegasque team is the latest-spec, even if it doesn't receive all the same upgrades and tweaks over the course of the year that its factory cousins do.
Honda support
But, just how much support Crutchlow and his employers get from Honda seems to remain a source of contention, as the Brit touched upon a clearly rather sensitive subject while facing the press in the wake of his Phillip Island success.
"I think they [Honda] should be helping me personally more and Lucio [Cecchinello, team boss] more," he said. "It's disappointing to win a race and the boss [from Honda] isn't here.
"I know there are some people internally that really help me, and I know there are people internally don't like that those people help me, but that's the way it is. It's a cut-throat business."
Five days later, Crutchlow had changed his tune when the thorny issue of Honda support was put to him in the pre-event press conference: "Honestly speaking, we are happy with what we have.
"I don't think it's down to me to ask for anything more or anything less [from Honda]."
His uncharacteristically answer to the question strongly suggested that Honda had been less than impressed with his remarks in Australia, and that he had been told to pick his words more carefully the next time the topic arose.
The saga demonstrated why picking Crutchlow to race for the factory team might be akin to trying to ram a square peg into a round hole. He seems to thrive on being the outsider, the underdog, and even on being the only rider in the field who doesn't have a teammate to match himself to.
Indeed, riding for a one-bike team forces him to aim higher by using Marquez and Pedrosa as his points of reference.
Moreover, Crutchlow gets extra credit for being an independent rider whenever he lands a big result, and at the same time he can (fairly) point to the larger resources of his rivals when things don't go his way.
And from LCR's point of view, having a rider capable of generating the publicity that Crutchlow does is a godsend for an operation that has to assemble a budget to go racing with from a patchwork of relatively small sponsors every year.
Perhaps staying with LCR means Crutchlow will never get a proper shot at the championship, but would he really stand so much more of a chance as teammate to Marquez? After all, he's won more races this year than Pedrosa, and there's little reason to think he would achieved so much more than he has done this season if he were on the factory bike.
In his sixth season of MotoGP, it seems Crutchlow has found his niche. He scratched the factory itch two years ago, and now he's in the enviable position of having a team geared up entirely around his needs; an environment where he can consistently get the best from himself and where he feels truly valued.
It's not impossible that the works Honda team might come knocking one day if his form continues – but given all his success this season, Crutchlow might be well advised to think twice before opening the door.