Subscribe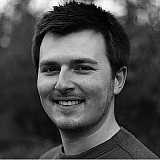 Jorge Lorenzo insists that he has not had any doubts over his Yamaha team's faith in him after a troubled first three rounds of the MotoGP season.
After Lorenzo came home a distant fifth in Argentina last month, rumours abounded that the two-time champion, who has competed for Yamaha since making his premier class debut in 2008, was weighing up a potential move to a revitalised Ducati team.
Yamaha team boss Lin Jarvis however put an end to such speculation prior to the Spanish Grand Prix by confirming that Lorenzo would definitely remain with the team in 2016.
Lorenzo responded to this vote of confidence with an emphatic first victory of the season at Jerez, and asserts that he never doubted Yamaha's belief in him.
"I've never had doubts regarding Yamaha's faith in me," the Spaniard told Motorsport.com.
"From my side I never complained about the way Yamaha treated me; in fact I think it's the best team to be with. It's just I wanted to demonstrate that I could be as competitive as I was in the past with Yamaha.
"I'm pretty sure of what I want to do in the early future – and it's only to win again with Yamaha."
No major style changes
Asked about what elements of his approach he modified in order to return to winning ways, Lorenzo said it was more a matter of favourable circumstances, explaining: "Honestly, I didn't change my style a lot.
"Right now with these bikes you need to adapt a bit to improve – nothing special, because in my career I have had to adapt to every bike I rode.
"Mentally I feel the same as usual. The problem in this sport is there are several circumstances you can't control. When everything is in line you can push; otherwise it's impossible." 
Lorenzo was talking to Motorsport.com France's Léna Buffa