Get alerts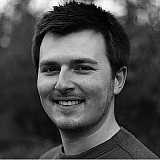 While there may be uncertainty surrounding Nicky Hayden's MotoGP future, the former World Champion isn't ready to quit just the series just yet, as he tells Jamie Klein.
Time was when the ranks of MotoGP were awash with American talent, but in 2015, across all three classes of Grand Prix motorcycle racing, there is just one rider from 'across the pond' still standing.
Almost a decade has passed since Nicky Hayden did the seemingly impossible – beat Valentino Rossi in a straight title showdown to lift the crown in 2006 – and the intervening years, it would be fair to say, have not been especially kind to the 'Kentucky Kid'.
After a lacklustre title defence and a valiant but ultimately fruitless spell at Ducati, Hayden's long-standing Honda links resulted in him inking a two-year deal to ride the Japanese manufacturer's Open class bike for the Aspar squad.
I still love MotoGP and I don't want to leave the series after these results I've had these last couple of years.

Nicky Hayden
Now in the second year with the Spanish team, the fact the 34-year-old has scored points only twice all season has led to speculation Hayden could call time on his MotoGP career and launch an assault on the World Superbike championship instead.
But, it's clear Hayden's passion for MotoGP still runs deep despite a lack of results in recent years – and while he doesn't rule anything out when asked about a potential Superbike switch, he's optimistic that next year's rule changes would help him compete on a more level playing field.
"I'm not sure yet about World Superbikes – I love racing and I want to keep racing these bikes, and so we'll see what happens," he says.
"If I get a good offer from a factory in WSBK I might have to consider a switch, but I still love MotoGP and I don't want to leave the series after these results I've had these last couple of years.
"Next year the Open class will be no longer, and I think everybody will have more similar equipment which should definitely help us to be more competitive.
"We'll see what happens and hopefully I'll be on a good bike somewhere."
MotoAmerica "off to a good start"
Were Hayden to jump ship, it would leave MotoGP entirely bereft of American riders – which is why Dorna has thrown its weight behind the new MotoAmerica initiative.
Despite the series having been rocked by the deaths of Bernat Martinez and Dani Rivas at the Laguna Seca round, Hayden is confident it can give the best US talents the platform they need to reach Grand Prix level.
"MotoAmerica is off to a good start," says Hayden. "The attendance hasn't been huge, and the TV coverage could be better, but the atmosphere is good and it's got a positive vibe.
"I think it will help bring more Americans into MotoGP – we need to start our riders younger and in a more competitive environment, and hope we can raise their level similar to Spain and Italy.
"They're starting these kids off at a young age on good bikes, on good tracks and with real competition, and it's clear that's what makes the difference."
Ducati the Open bike to beat
The American fans at Indianapolis last weekend didn't have much to cheer about when it came to their local hero, who missed the points with a 16th place finish – less than a second adrift of Hector Barbera, who Hayden reckons has been the class of the Open field in 2015.
"The Ducati is probably the strongest bike in the Open class," he admits. "It's really fast and Hector rides it really well. He's certainly been the fastest guy [in the class].
"I think our bike is strong enough to win the class, but our weakness is in the power we're missing under acceleration – especially compared to the factory bikes with seamless gearboxes, coming out of slow corners."
"We're not giving up!"
Having spent the bulk of his MotoGP career working for factory operations, how does Hayden feel about riding for a relatively small team like Aspar?
"For sure, riding with the factories is nicer for development, but Aspar is a very serious team, very focussed.
"I like the group of guys I work with, and at the end of the day, every team is the same in that they all want to win.
"The season has been tough, but it's not over yet. So let's see if we can do better in the second half. We're not giving up!"
One thing is for certain: were 2015 to be Hayden's final season in MotoGP, the paddock would be losing one of its finest ambassadors – not that he's ready to throw in the towel just yet.