Get alerts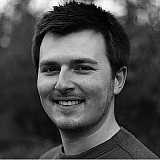 Cal Crutchlow has admitted he is "sick" of being the LCR Honda MotoGP team's only rider, and would welcome his squad expanding to a second bike in 2017.
Lucio Cecchinello's outfit has been a one-bike operation for almost all of its existence, having only run two riders in 2015 before dropping back to a sole Honda for Crutchlow in 2016. 
However, LCR has been given the option by MotoGP bosses to add a second bike when it is ready, with the 24th and final grid slot in the premier class being reserved for that purpose.
Japanese rider Takaaki Nakagami has emerged as a strong contender to join Crutchlow at LCR next season, with Honda and series promoter Dorna both believed to be eager to promote the Moto2 frontrunner.
Crutchlow says he would welcome such a prospect, as he has become tired of carrying the entire hopes of the LCR team solely on his shoulders.
"I want a teammate next year," said the British rider. "I'm sick of being the only rider. It takes the emphasis of the whole weekend for me.
"I'd rather them look after and concentrate on someone else. I know that sounds stupid, but in the end, the whole thing is on you.
"The guys in the garage are standing for one rider when it's better to stand in there for two. It's more stress to prepare, to create, but I think it's better."
Making Honda easier to ride
Having been signed to a factory Honda deal for the next two years, Crutchlow believes he can play a part in making the RC213V a more manageable bike to ride for a rookie.
He pointed to the example of Moto2 champion Tito Rabat, who joined Marc VDS Honda in 2016 but has struggled to make an impression at the highest level so far.
"The bike is so particular to ride," said Crutchlow. "When did you see a guy come from another manufacturer and come into Honda and do well?  Casey [Stoner], sure, did that sort of thing.
"Tito scored the most amount of points ever in a Moto2 season, he's fast. Now all he's doing is trying to follow people because he can't get a laptime. He's changed crew chiefs three times, he's lost.
"I'll try and help my teammate if he's a rookie like I did with Jack [Miller], but it's not as easy as that, they need to build a bike that's capable of anyone riding it.
"Maybe that's one of my jobs, to [help] build a bike that's easier to ride. When we go and take some of these younger riders in some years, hopefully, they'll find it easier to adapt to this bike."