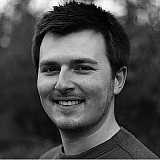 A new biopic about the life of Grand Prix motorcycle legend Barry Sheene is currently in development.
The new film - simply entitled 'Sheene' - is based on the book "Barry: The Story of Motorcycling Legend Barry Sheene", which was co-authored by respected MotoGP commentator Nick Harris and Sheene's former teammate Steve Parrish.
London-born Sheene remains the last Briton to have won Grand Prix motorcycle racing's premier class, having taken back-to-back 500cc crowns in 1976 and 1977 for Suzuki.
He scored his 23rd and final Grand Prix win in 1981, bowing out of the sport in 1984, after which he forged a new career as a TV commentator and property developer in Australia.
Sheene died of cancer at the age of 52 in 2003, but is still credited with helping to bring motorcycle racing to a more mainstream audience, as well as kickstarting safety improvements in the sport.
"It's a rush to be making a movie about Barry Sheene - bringing his story and legacy to the big screen," said producer Will Stoppard.
"To have a British sporting icon who cheated death, did whatever it took to win, lived life to the full, and conquered the most dangerous sport in the world was inspiring.
"He was a superstar who transcended his sport, someone we all looked up to and lived our dreams through."
He added: "When the project was presented to me I was immediately excited. I knew what the movie had to be - I was doing this film come what may.
"Making the movie will be fulfilling and we look forward to audiences experiencing what made this icon into a true legend."
The release date for the movie is currently unknown, but filming is expected to start later this year. 
The script will be written by Ian La Frenais and Dick Clement, who are best known for classic British TV series Porridge and Auf Wiedersehen, Pet. However, they also gained worldwide acclaim for movies The Commitments and Across the Universe. 
Watch the teaser: