Subscribe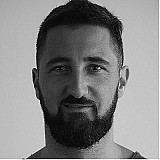 For the first time in its history, the motorcycling world championship has seen more than 1000 crashes among its three categories in a season.
Last year, a total of 976 accidents were counted, but this season, and with the Valencia finale remaining, the number of crashes has reached 1011.
Falls per season
The increase is much more relevant in MotoGP and comes as a result of the new technical regulations introduced this year, to which teams are still adapting.
Falls per class
The two biggest factors have been Michelin's return as a tyre supplier and the introduction of the standard electronics, two elements that go hand-in-hand and play a big role in the crashes.
With just one race remaining, there have been 388 crashes in Moto3, 21 less than in 2015 (409).
The same tendency is followed by the middle category, Moto2, where 348 crashes have been seen compared to the 352 of last year.
However, in MotoGP there has been a significant increase: from the 215 accidents seen last year, there's been 275 so far in 2016, with the Valencia event yet to run.
Falls per rider