Subscribe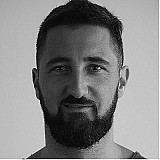 MotoGP riders have been asked to help determine future rider sanctions for on-track clashes by watching back past incidents and suggesting penalties.
Last year's championship will be mainly remembered for the Malaysian Grand Prix, where Marc Marquez and Valentino Rossi were involved in a clash that ended up with the Spaniard on the floor and the Italian penalised for the next race in Valencia - where he started last and lost the title.
Afterwards, the sport's ruling bodies were subject to a lot of criticism, and there were even suggestions that series promoter Dorna Sports had acted in its own interests in order to get even more attention.
In order to silence the critics, a new body with three people was created at the start of the month, including Mike Webb as race director and two stewards named by the FIM, which will be in charge of analysing clashes and incidents, and to impose sanctions if deemed necessary.
At the same time, the last meeting of the Grand Prix Commission also approved the creation of a series of fixed rules to cover a series of moves likely to be penalised, and the penalty they will carry.
For that purpose, riders have been asked for their help: sources from several teams have confirmed to Motorsport.com that they have received a USB pen drive with examples of risky moves and on-track clashes, some of them recent and others from the past, for them to analyse.
They have been asked to look at the videos and come up with a suitable penalty.
The files include the clash between Marquez and Rossi in Argentina, and also the one they were involved in at Assen at the final chicane before the finish line. The infamous Sepang incident is not included.