Get alerts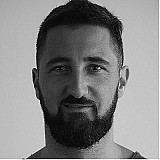 Dorna Sport's representative on MotoGP race direction, Javier Alonso, says tyre supplier Michelin "has no clue what happened" to Scott Redding's tyre during practice in Argentina on Saturday.
After a meeting with race direction and team bosses, the French manufacturer made the drastic decision to pull out both rear tyre specifications that had been available, forcing the whole grid to do the race with a third compound with a stiffer construction.
Each rider will get four such tyres on top of an extra front one for the 30 minutes of the newly-added practice session and the extra 20 minutes of warm-up.
"Michelin wasn't sure if either of the two compounds would be able to finish the race and that's why they pulled it out," Alonso told Motorsport.com.
"This third choice, the safer one, has a more rigid carcass and that will mean the race will be slower."
For him, the situation is new. He was in Malaysia this winter when Loris Baz's tyre exploded during Sepang testing at nearly 300km/h.
Back then, Michelin took several weeks to give its take on the incident, and then it pointed the finger at the Avintia team for not having put enough pressure in the tyre. After that, race direction forced the teams to install a temperature sensor for the rear tyre.
"This measure is approved but it hasn't been implemented yet because the manufacturers have not agreed yet on how to do it," added Alonso.
"Right now, Michelin has no clue what happened. It has to take the pieces back to France and analyse them."
"More or less like starting from scratch"
The new tyres were tested by Colin Edwards in Qatar, but their performance remains a big question mark.
"We don't have data about how [the test] went because we are talking about a test that happened a year ago, where temperature sensors were not even used," HRC's Livio Suppo said.
"For us, the main thing is riders' safety," Yamaha boss Massimo Meregalli told Motorsport.com.
"We know that the tyre they are giving is will have a worse performance, but at least it's the same for all. "It will be more or less like starting from scratch."