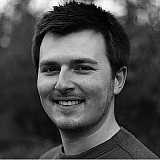 Tech 3 Yamaha boss Herve Poncharal believes that the regulations pursued by MotoGP organisers were a necessary step for the series to flourish.
Feathers were ruffled when a two-tier system was unveiled in MotoGP at the end of 2011, with CRT bikes introduced alongside the factory existing machinery in response to dwindling grid numbers.
One of the main features of the new subclass, recategorised as the 'Open' class for 2014, was the implementation of standard electronics, which will become mandatory across the board next season.
A complex system of rules concessions was also brought in to help Ducati close the gap to pacesetters Honda and Yamaha, as well as to tempt Suzuki and Aprilia to return to the grid.
Though not universally popular with the manufacturers, Poncharal insists that these changes have been for the good of the sport, arguing: "[The governing body] has done a great job.
"The essence of competition is to have the same regulations for everyone and to have the best [team] winning.
"What happens now is a consequence of the decisions we have made, the aim of which was to talk the constructors into staying and help the weakest get closer performance-wise.
"Maybe Ducati would have left without these advantages. This makes the show much more open than the eternal Honda-Yamaha fight."
Crowds a good omen
Poncharal points to the healthy spectator figures MotoGP has enjoyed recently as evidence that the series is on the right track.
"After the [economic] crisis, some constructors and sponsors left and there were fewer spectators," the Frenchman pointed out, "yet, at Jerez, we had 220,000 people in three days."
"It's nice to have such an audience, similar to what we had before the crisis."
Poncharal was talking to Motorsport.com France's Léna Buffa