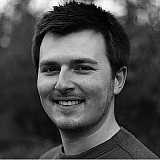 Indonesia could return to the MotoGP calendar from 2017 after series promoter Dorna Sports visited the country to hold talks regarding a potential race at Sentul Park.
Sentul last hosted grand prix motorcycle racing in 1997, when Valentino Rossi won the 125cc race, and in more recent years has held A1GP and GP2 Asia Series events.
The 2.56-mile track could be offered a five-year contract to hold a MotoGP round from 2017 if a deal with the Indonesian government is finalised.
"Indonesia has been included in our plans for a long time," said Dorna CEO Carmelo Ezpeleta.
"This is a great country with high growth in the motorcycle sales sector. It's an important country for us.
"The reason why we are here is because the Indonesian government were interested to host a MotoGP race.
"We then explained the necessary infrastructure requirements that must be met, including a homologated circuit."
Ezpeleta added that the Indonesian government's proposal to host a race has been approved, and that Dorna has requested that the Sentul circuit be brought up to standard in order for a deal to be signed.
"The Sentul Circuit needs much improvement," he said. "We have seen many circuits that host and do a lot of changes.
"Is it possible for Indonesia to improve [Sentul] or build new circuit? We hope the government could follow-up on this immediately.
"The sure thing is we will provide the necessary support to make the event a success."