Subscribe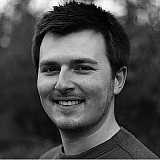 MotoGP series promoter Dorna Sports has announced a contract extension with the Brno circuit that will see the Czech Grand Prix remain at the venue until 2020.
The Czech circuit, which has been a constant fixture on the MotoGP calendar since 1993, was previously thought to be in danger of dropping off the schedule due to financial difficulties.
But a new deal has now been signed between Dorna and Brno, which was announced on social media on Monday evening, guaranteeing the MotoGP's presence at the track for another five seasons.
The 2016 Czech Grand Prix is pencilled in for the 21 August, forming the second half of a double-header with the Red Bull Ring in Austria, a new addition to the calendar for this year.