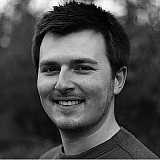 The MotoGP championship will return to the Brno circuit for the Czech Grand Prix next season, after a new five-year deal was officially announced.
Brno first hosted Grand Prix motorcycle racing in 1965 and has been a regular fixture on the calendar ever since, with the current iteration of the track first being used in 1987.
But with two new rounds poised to join the calendar in 2016 - Austria, at the Red Bull Ring, and Chile, at the Autodromo Internacional de Codegua - the Czech venue had been thought to be vulnerable.
A fresh agreement has been nonetheless reached between series promoter Dorna Sports and the local authorities that guarantees Brno will remain on the MotoGP schedule until at least 2020.
"The Czech GP is one of the highlights of the Championship as it's been on the calendar for 50 years and as we see this weekend again, it's a very popular event," said Dorna's Carmelo Ezpeleta.
"We are very happy to reach an agreement with the Czech authorities that will ensure the future of the Grand Prix in the Czech Republic for at least the next five years."
A draft 2016 calendar is expected to be released next month, with Indianapolis likely to be the only existing round to be dropped.