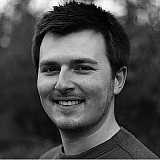 A cap of seven engines to be used in a season and a maximum fuel capacity of 22 litres are among 2016 regulations decided by MotoGP organisers.
The Grand Prix commission, which met during last weekend's season-opening race at Qatar, has decided upon the technical rules for when the current Factory and Open classes are merged into one next year with the use of spec electronic software across the board.
Teams will be able to use up to seven engines in a season, albeit with frozen specifications, maximum fuel tank capacity will be 22 litres and the bikes' maximum weight will be 157kg, the commission ruled.
It was also decided that the spec software will be based upon that currently being used in the Open class, but with modifications possible with unanimous agreement by Honda, Yamaha and Ducati, who would then bear the cost of any change.
Furthermore, the system of concessions enjoyed by manufacturers who have not won a dry race for the past three seasons has been altered, with 'concession points' to be awarded on a 3-2-1 basis for podium finishes.
If a manufacturer accumulates six concession points, regardless of weather conditions, they will forfeit the right to test with contracted riders, and will lose all concessions for the following season.