Subscribe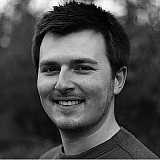 Moto2 team owner Sito Pons is in contention for the final spot on next year's MotoGP grid, and says he should know if he has been successful by the end of the month.
MotoGP organisers recently invited expressions of interest for a single extra 2017 entry, which combined with KTM's impending arrival next year is poised to create a full grid of 24 bikes.
One team thought to be a prime candidate is the Pons team, currently a frontrunner in Moto2 with Alex Rins but also with a successful history of premier class competition.
The team first competed in 500cc racing in 1992, after two-time 250cc champion Sito retired from active competition, and remained in MotoGP until the end of the 2005 season.
Alex Criville, Carlos Checa, Alex Barros, Loris Capirossi and Max Biaggi were among those to win races for the squad, which re-emerged in the 250cc class in 2009 and has competed in Moto2 ever since.
"I stated last year that the rules change would make MotoGP attractive again for privateers," said Pons in Argentina on Friday. "With the new rules, it is now way easier to fight for important positions.
"We now first have to obtain this slot, and then try to gather a qualitative technical team that enables us to be [decent] protagonists.
"Then, of course, we also need to look at the options as far as the rider is concerned."
He added: "I keep the project in my head and we benefit from the support of our sponsors. By the end of the month, we should probably know whether we have this slot or not."
It's worth noting that the car racing arm of Pons' team recently pulled the plug on its Formula V8 3.5 entry for the year, despite having signed Aleksander Bosak and Beitske Visser as its two drivers.
Next career move for Espargaro?
In 2013, Pons took current Tech 3 Yamaha rider Pol Espargaro to the Moto2 title prior to the Spaniard's ascent into the premier class the following season.
But Espargaro was coy when quizzed whether he could re-unite with his former team boss next year: "My contract finishes this year, so I am open to everything for the next two years, but it's too soon to speak of the future.
"We have only done one race and we are already taking about [doing] two more years, it's mad!"
Espargaro's teammate Bradley Smith announced in Qatar he will ride for KTM in 2017, leaving Tech 3 in need of at least one new rider next year.
Additional reporting by Oriol Puigdemont