Subscribe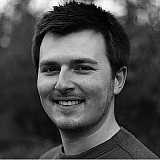 Jack Miller said he experienced "no pain at all" with his leg on his return to MotoGP action on the first day of testing at Phillip Island.
The Marc VDS Honda rider was forced to sit out the Sepang test earlier this month after breaking the fibula and tibia of his right leg in a motocross crash in January, but was subsequently declared fit to ride in Australia.
Miller only recorded six laps as a result of the bad weather, placing ninth on the timesheets.
"I'm pretty happy with how today went," said the 21-year-old. "We at least got some laps in to feel how the foot was working, and it seemed quite good.
"Once I was riding, [there was] no pain at all. It's only when I'm sitting in the box that I get any pain. I'm using a boot two sizes bigger, which is pretty good.
"Tomorrow we have to see how it goes with [the number of] laps, but today it was no worries to do the laps we did."
Miller added that, despite only recording half a dozen laps, simply getting back on the saddle of his Honda RC213V for the first time since last November's Valencia test was critical.
"It was key to get some laps in today," he said, "and we were fortunate enough between the shitty weather to just smash in a couple, to see what I need to do with the riding style for tomorrow.
"Also the feeling of the bike seems quite similar to what I had last year with the Magneti Marelli electronics, so I'm really happy."