Get alerts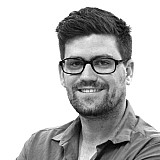 It may be his first home grand prix on a MotoGP bike, but Jack Miller says he is keeping his expectations in check ahead of this weekend's race at Phillip Island.
While being on home soil has cast the spotlight on Miller in the build-up to the Australian Grand Prix, he says he has to be realistic heading in to the race, given that he's on an Open-spec bike that is unable to match it with the factory equipment.
"It's going to be a battle. We're on the Open Honda, it's not a factory machine," he said.
"We're not going to be challenging for the victory or podiums. But we're going to do the best job we can do.
"Hopefully we can get inside the Top 10, that'd be really nice. And try and put on a decent performance.
"Definitely it's a little bit frustrating, but this is all preparation for next year.
"Phillip Island will be an interesting track on the big bike, I think it will be completely different than it was on a Moto3. On a Moto3 normally it's a really wide, open area but I think it will be a very narrow track on a GP bike."
Different pressure
A year ago, Miller arrived at Phillip Island locked in a tense battle for the Moto3 title. This time around, there are no title aspirations, although Miller admits there is still a level of pressure given its his home race, and that he's on a MotoGP bike.
"The emotions are a little bit different to last year, coming here and riding for the championship, but I'm definitely looking forward to it," he added.
"Last year we came there with Moto3, and we got the victory. It was an amazing weekend.
"This weekend is going to be different, but also this weekend we're running in MotoGP, not Moto3 anymore. So it's definitely more pressure.
"It's different to what it was last year. We'll be pushing and see what we can do, hopefully crack inside the Top 10, [that] would be awesome."