Get alerts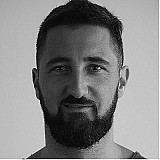 Keen to avoid the problems experienced in Argentina, Michelin has brought two rear tyres with a stiffer construction for this weekend's MotoGP round in Austin.
The French firm went through a difficult moment last week at Termas de Rio Hondo, where a race initially scheduled for 25 laps had to be shortened to 20 and split in two by mandatory mid-race bike swaps.
This decision was taken for safety reasons after the rear tyre of Scott Redding's Ducati delaminated in free practice on Saturday.
This weekend, Michelin faces a new challenge at the Circuit of the Americas, another circuit where it has never tested its MotoGP tyres, and where its test last year was disrupted by rain. It can't take any risks that could lead to a repeat of the Argentina situation.
"For this reason, we decided to bring two specifications [soft and medium] with a stiffer carcass, the same as the back-up tyre in Argentina which in the end we didn't use because of the rain," explained Michelin's Piero Taramasso.
"We still don't know what caused Redding's problem, but for this weekend we are calm," he added.
Redding was also quizzed on the subject, but for him the problem is not with the stiffness of the carcass: "I don't think it's the construction, I think it's a matter of moulding because, for me, the tyres just came away from the carcass.
"So somewhere along the lines in Argentina I've had quite a lot of movement on the rear tyre, which obviously can help separate it.
"I don't really know where they need to find a way, but they need to do something just to be sure."
Additional reporting by Charles Bradley