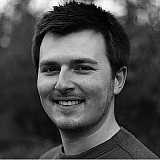 Michelin has chosen to bring a revised specification of soft compound front tyre to the season-opening MotoGP race in Qatar following difficulties encountered during testing.
Tyres have been a major talking point of the winter ahead of the French firm's comeback as the championship sole's tyre supplier for 2016.
And while the most recent Qatar pre-season test featured fewer crashes than the previous one at Phillip Island last month, several riders suffered excessive wear using the soft compound front, particularly on longer runs.
"Here, the 36 [specification] was good for some but too soft for others," said Jorge Lorenzo after the conclusion of testing on Friday.
"Michelin has told us they will bring a new one – harder, but not as hard as the 34. That should be the perfect tyre."
Now, Michelin has confirmed it will indeed bring a strengthened version of its soft tyre for the opening round of the season on March 20, featuring more rubber on the right-hand side.
"We have finalised our choice of front and rear tyres," said Michelin technical director Nicolas Goubert.
"The track conditions evolved considerably over the three days in Qatar and we occasionally noted too much wear on the soft-compound version of the front tyre.
"We will consequently need to adjust its specification a little in order to make it stronger."
He added: "We didn't have any issues whatsoever with the hard version, though, and the tyre that will be available to the riders in less than two weeks' time will be identical."
Additional reporting by Oriol Puigdemont