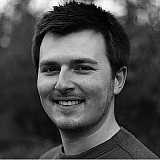 Michelin will conduct one final test in 2015 at Jerez ahead of its official return as MotoGP's sole tyre supplier next season.
The purpose of the test, scheduled for 21-22 December, is to allow Michelin to gain a better understanding of its new rubber - particularly the up-to-now troublesome front tyre - in cool conditions.
Honda, Ducati and Aprilia, which were all on track together at Jerez in a private three-day test last month, will be all be present.
But with a two-month testing ban for race riders now in force, riding duties will fall to test riders Hiroshi Aoyama and Takumi Takahashi (Honda), Michele Pirro (Ducati) and Mike di Meglio (Aprilia).
The race riders, who had two days of post-season testing at Valencia in November to get used to the Michelins, will have to wait until the next official test at Sepang at the start of February before they can hit the track again.