Get alerts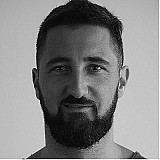 While Michelin appeared to make a breakthrough with its new MotoGP tyres at Sepang, the French firm's rubber became a major talking point among the riders once again at Phillip Island.
In the first test of the pre-season, carried out two days after the championship finished at Valencia, almost every rider made a great fuss about the lack of confidence the front tyre was creating.
The French manufacturer quickly got to work, and it presented several different compounds at the start of the month in Malaysia - and the general opinion in the paddock changed completely.
"They have worked a lot and it shows because these compounds are a lot better than the Valencia ones," the majority agreed.
Now, two weeks later, panic is back in almost every garage at Phillip Island, where on Friday, the third and final day of testing, there were at least 13 crashes - almost all of them caused by the over-optimism from the riders when it comes to the front rubber.
"In my case it was the tyre's fault, I'm sure, because I hadn't even leaned the bike, it was straight," explained Maverick Vinales, who destroyed his Suzuki.
His teammate Aleix Espargaro was even more critical. "It's not normal to have these things happen in MotoGP. 13 accidents is too many."
Jorge Lorenzo was another rider not impressed by Michelin: "On Thursday we thought a few sets of tyres were defective and we returned them.
"Maybe we were wrong and they were fine, and today [Friday] we asked to have them back but they weren't new any more.
"In three or four tests we have done with Michelin I have crashed three or four times, and that's a bit strange. They have to improve this tyre and we have to do our best to adapt," added the three-time champion.
"A lot of us have crashed because of the front tyre," said Marc Marquez, another rider to crash. "Michelin is just starting but the positive thing is they are working on it.
"Until today I hadn't pushed [the tyre] too hard, but at the end of the day I tried to set a time and it didn't hold. The main problem is that it doesn't warn you. When you realise you have lost it, you are on the floor."
Michelin had initially asked the teams not to do more than 25 consecutive laps with a set of tyres at Phillip Island, as a precaution. The number ended up being reduced to 15 laps.