Get alerts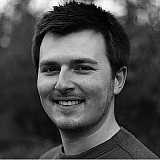 Marco Melandri has declared that he is not willing to return to race action in 2016 at any cost, stating that he would sooner stay on the sidelines than accept compromises.
The former 250cc world champion has not raced since leaving the Aprilia MotoGP team earlier this year, having reluctantly moved across from the Italian marque's World Superbike squad.
With no desire to return to MotoGP, and seemingly few desirable options in WSBK after being passed over by the returning Yamaha works effort, Melandri now faces the possibility of having to take a sabbatical year.
And while he admits he would be happy to ride for free if it meant he was on a winning bike, he insists that it would have to be on his own terms.
"I gave up so much money during my career that it's not a problem at all," the 33-year-old told Gazzetta Dello Sport. 
"I want to return to win, and I'm looking for the opportunity. If I was given it, I'd even ride for free."
"But I would want certain conditions to be met; for too many years I accepted compromises and projects that weren't made for me."
Team orders out of the question
Melandri famously refused to yield to Aprilia team orders to allow title-contending teammate Sylvain Guintoli through in the second Magny-Cours race last year.
Though it didn't ultimately cost Guintoli the title, it was an episode that dented Melandri's reputation as a team player in the World Superbike paddock, and an experience the Italian is determined to not have to repeat.
"If competing means accepting team orders, that doesn't interest me," he added. "I refuse to play games any more; I'd rather stay out than stoop to those."
It is thought that Melandri's dismal MotoGP form – where he regularly qualified and finished last and lapped well off the pace of teammate Alvaro Bautista – has made Aprilia reluctant to reunite with him in World Superbikes.
A regular race winner in 2014, Melandri conceded that a lack of motivation was what caused his MotoGP departure ahead of July's Sachsenring round.
"At the end of 2014 I was asked to stay where I was, but for various reasons it was not possible," he confirmed. "It was my choice to quit; I didn't believe in what I was doing.
"I remain convinced that I was the rider of the season [in WSBK] last year; I won six races, which doesn't count for nothing."