Subscribe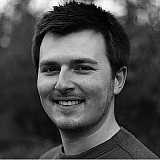 Maverick Vinales has shone during his debut season in MotoGP, measuring well against his highly rated teammate Aleix Espargaro. He spoke to Jamie Klein about life as a factory Suzuki rider.
After he won in what was just his fourth Grand Prix in the 125cc class as a 16-year-old back in 2011, it was clear that Maverick Vinales had a certain aura about that him that suggested he was destined for the top.
So it's little surprise to see that four years on, with the 2013 Moto3 title in his pocket and 16 Grand Prix victories to his name, the Spaniard is quickly establishing himself as one the brightest talents in racing in his debut premier class season with the returning works Suzuki outfit.
Overtures were made to Honda's Dani Pedrosa and Ducati's Andrea Dovizioso to lead the project, but with both opting to stay put, Suzuki took the bold decision of signing up Vinales after a single season in Moto2 to partner Forward Yamaha's 2014 standout Aleix Espargaro.
And while the GSX-RR's debut at last year's Valencia finale in the hands of development rider Randy de Puniet didn't fill Vinales with confidence, the 20-year-old admits he's been pleasantly surprised with the progress the outfit has made in his debut MotoGP campaign.
"Of course Suzuki is more competitive [than I expected]," said Vinales, "because when we saw at Valencia they broke the engine in practice and then also in the race, I thought it would be difficult to make something good [happen].
"But already we are really close with the [lap] times in practice, sometimes we can be fourth or fifth fastest. So we are doing a good job all the time and I'm happy."
It's well documented that the biggest weakness of the GSX-RR is its acceleration, which stems largely from a lack of seamless shift gearbox – a luxury enjoyed by the other four MotoGP factories and estimated to be worth around half a second per lap.
The disadvantage was in stark evidence at Catalunya, where Espargaro and Vinales qualified first and second around a track perfectly suited to the nimble Suzuki machine, only to be swallowed up by the pack off the line.
"Not having seamless shift makes a big difference compared to the other bikes," lamented Vinales. "Everything we gain under braking and in high speed corners we lose under acceleration.
"When the seamless comes, we'll be more competitive, but for now we try to make the best of the bike we have."
With only five rounds left this season, it's now the time of year that most teams' focus begins to shift towards 2016.
That campaign is set to be a very important one, marking the start of a new era for MotoGP with the introduction of standard electronics across the board and the arrival of Michelin as the new sole tyre supplier.
And with the GSX-RR set to receive a significant engine upgrade as well as a seamless gearbox, Vinales is optimistic of being a more persistent threat to the established manufacturers next year.
"The bike hasn't changed too much since the start of the season, so I hope with a new engine and the seamless shift, it will make a big difference," he said.
"So next year will be able to fight, and for sure standard ECUs will be a big help, because the other factories have been working on their electronics for so long.
"When everyone has the same, then the most intelligent team can make the difference."
Though he is signed to a long-term deal with Suzuki, Vinales' strong form has naturally prompted speculation that he could be poached by a rival manufacturer when the majority of the top riders' contracts come up for renewal.
But, asked if there was any chance he could be on a factory Honda or Yamaha in 2017, Vinales was evasive, saying: "It's too early to talk about this.
"All I'm thinking about at the moment is 2016 and how we're going to put Suzuki on top."
Suzuki eclipsing its rivals as early as next year might be a rather ambitious goal, but Davide Brivio's operation has proved in its first full season that it has the potential to be more than just an occasional thorn in the side of the big beasts of the MotoGP jungle.
Regardless of whether or not he is part of that renaissance, Vinales has already demonstrated that he has a big future ahead of him.