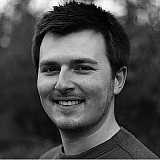 Marc Marquez is determined to not allow the notion of closing down the points deficit to Valentino Rossi to become an "obsession" as he targets race wins for the rest of the year.
After a troubled first half of the MotoGP season marred by crashes at Termas de Rio Hondo, Mugello and on home turf at Barcelona, reigning champion Marquez finds himself 65 points down on championship leader Rossi with nine races remaining.
Although he doesn't believe the gap is impossible to bridge, the Spaniard says he plans to take the remainder of the campaign race-by-race and target wins – beginning this weekend at Indianapolis – and not become fixated with reducing the points deficit to Rossi.
"I don't want to think about the championship this year," said Marquez in an interview with Red Bull.
"[The points gap] is too far and I don't want it to be an obsession.
"I want to try to win races and then see where we end up at the end of the year. 65 points is a lot, but it's not impossible [to catch up].
"We still have half the season remaining, so we will keep pushing. Indy is a good circuit for me, and there we will try to win the race."
"What's important is coming back stronger"
Marquez added that he believes his struggles in 2015 will ultimately make him a stronger rider, as he has yet to experience defeat in his premier class career so far.
"Of course you prefer to be the best and lead the championship, but during a rider's career there are ups and downs and it's difficult to win every year," said the Repsol Honda rider.
"What's important is, when you have a difficult moment, you come back even stronger.
"It will be a good experience for me in the future because I'm 22, I've won [the championship] twice already, but I still have to learn many things."