Subscribe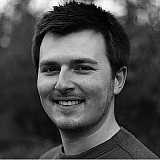 Reigning MotoGP champion Marc Marquez says he will continue to take risks as he bids to make up lost ground to his title rivals.
Despite back-to-back wins in the last two races, Marquez arrives at Brno for this weekend's Czech Grand Prix with 56 points to make up to championship leader Valentino Rossi.
While the 22-year-old is aware that any more non-finishes like those that blighted the early part of his campaign would spell curtains for his title defence, he says he will continue to push to the maximum to secure the wins he needs to close the gap.
"We are improving every race which gives me a good confidence," said Marquez.
"It will be tough because the Yamaha riders are at a very good level, but like always we will push 100 percent and take risks to be with them.
"For them, they cannot lose [points] because they have a great battle for the championship; only nine points [between them].
"We are far [behind], so we take the risks and we see."
Confidence on the bike restored
Marquez's recent upturn in form followed his decision to revert to last year's Honda chassis, and the Spaniard says that he has learned how to work around the problems still inherent in the RC213V in recent races.
"The character of the bike is there, and still we have problems, but now I can avoid them," said Marquez. "I feel much better with the bike now compared to the first six races.
"[Assen] is a track where I normally struggle, and I was able to be with Valentino until the end.
"At Sachsenring we did a perfect weekend, and at Indy Jorge was really strong but I was able to be there and beat him in the last laps.
"I don't feel like last year, but I feel really good now."