Get alerts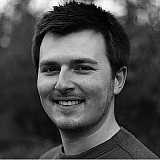 Marc Marquez says he won't give up trying to catch MotoGP title protagonists Jorge Lorenzo and Valentino Rossi despite losing ground to the former at Brno.
A dominant Lorenzo denied Marquez a third successive victory in Sunday's Czech Grand Prix, the reigning champion gaining four points on third-place man Rossi but conceding five to Lorenzo.
The result is that Marquez has 52 points to make up on both Yamaha riders with seven races remaining, a task that he admitted would be "really difficult" – but with more Honda-friendly tracks coming up, Marquez says he will continue to push hard to close the gap.
"It's difficult to catch up 52 points to one rider, and it's even more difficult to catch 52 points to two riders," said the Spaniard.
"Both of them have good pace; they are [both] on the podium again like at Indianapolis.
"But we will try to do our best; understand during the weekend how the bike is, where the weak points are for next year. We will take risks and we will see the limit.
"Brno was one of the most difficult for Honda and our problems and our riding style; now we come to circuits that should be better."
Starts becoming a weak point
Marquez has been beaten to the first corner in the last two races by Lorenzo, and the 22-year-old admitted that the launch off the grid has become a major weakness for Honda.
"We are losing [ground] under acceleration and at the start," he explained.
"In first gear we start well, but then we go through the gears and we have a lot of wheelie, and this is one of the biggest problems.
"With this wheelie the bike is really physical, for the hands and everything. We are trying to work on it for next season; it will be like this for this season."