Get alerts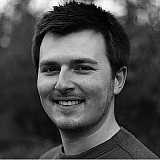 Honda's Marc Marquez has tipped the Ducati team to be in a position to win races at the start of the 2016 season.
This year, as well as the switch to Michelin tyres, MotoGP riders and teams will have to adapt to the introduction of less sophisticated spec electronic software supplied by Magneti Marelli.
But Marquez says Ducati, which used an ECU supplied by the Italian firm last year, albeit programmed with its own software, could be at an advantage.
"I know that will be difficult to arrive at the first races having put everything in place 100 percent," Marquez told the Spanish press during a promotional event at the Castelloli circuit.
"Ducati could start very well, they have already worked with these electronics. At Jerez they were pretty strong; they could spring a surprise and win races.
"During the off-season, everything can change from the first to the last day. You can start with one dominant factory and it can change at the end."
Marquez's teammate Dani Pedrosa added the changes make predicting the form guide for the start of the year a near-impossible task.
"The start of the championship could be a step into the unknown," he said. "Everyone has the potential to surprise, and at this stage, it's difficult to say where we stand.
"We made some adjustments after the Jerez test. [In December] we saw the engineers in Japan, but they were busy analysing the data. Now we need to make progress."