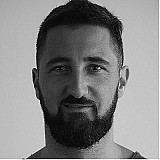 Marc Marquez admits the pressure he faced this year on the way to his third MotoGP title made him feel "destroyed", and says his Honda team helped him greatly to manage the burden.
On more than one occasion, Marquez has said that, until this year, he didn't fully understand what pressure was, or how it could affect a rider.
"I'm not saying I don't know what pressure is, but so far I had not felt it, at least not to such a large degree," said the three-time MotoGP champion.
However, having sealed his third premier class title this season, Marquez elaborated on the burden that he carried in 2016, in which his task was to win aboard a Honda that was less well balanced than the other bikes, especially in the first half of the season.
"Pressure is something difficult to explain, something that makes you more insecure and causes you to have doubts," Marquez said in an interview with the official Honda magazine.
"It's something that affects you both physically and mentally, and that makes you feel completely destroyed at the end of the weekend."
For the Catalan, the answer to countering this pressure lies in the behaviour of the crew members who work on his side of the HRC garage.
"I am fortunate to have a great family in the paddock," added Marquez. "The team helps me a lot to switch off. We don't only talk about racing, and that helps me to relax."