Subscribe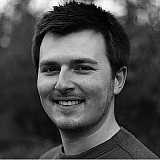 Marc Marquez escaped injury after suffering two crashes on the final MotoGP testing day of the year at Jerez.
On the third and final day of private testing at the Spanish track, Marquez had a high-side crash at Turn 3, before later losing the front end of his Repsol Honda while doing a comparison between next year's engine and the 2015 unit.
The 22-year-old escaped injury, and said the 2016 engine was an improvement over this year's version, which was noted for being too aggressive – but conceded there remains plenty of room for improvement.
"Today I had two crashes," said Marquez, who completed 67 laps. "One big high side in turn three, I entered the corner on the gas with consistent power but suddenly the rear wheel became very aggressive and it launched me, luckily I was ok.
"The second one happened whilst I was doing an engine comparison as you must be on the limit to get the best feedback and the brake point with the Michelin tyres can sometimes be unpredictable.
"My feeling is that we have a little more potential with the new engine compared to the old one, but we're still not at the level I'd like."
Dani Pedrosa meanwhile completed 77 laps, and admitted Honda was still unsure as to whether its engine problems are related to the new-for-2016 standard electronics.
"We managed a lot of runs testing some things where I was losing the way," said the Spaniard.
"It's still not clear about the engine as we're having some issues and we're not sure if it's due to the engine or the Magneti Marelli electronics.
"In any case, we must work with these electronics so we have to find the best compromise and in this moment we have a lot of information but it's not apparent which is a better fit.
"We did two long runs with each to have a better comparison, but I need to speak more with the technicians about this to determine a direction."
The next chance MotoGP riders will get to further refine their 2016 packages will be at the next pre-season test in Sepang at the start of February, with a two-month test ban coming into force at the end of the month.