Get alerts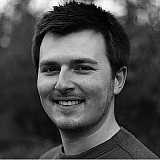 Marc Marquez says he is under no illusions about his performance on the opening day of the MotoGP Argentina weekend, with poor track conditions playing into the hands of Honda.
The Spaniard ended the second practice session fastest from teammate Dani Pedrosa, as chief rivals Yamaha and Ducati struggled badly for pace on a dirty track surface.
But Marquez cautioned it was important not to read too much into the result because of the expected track evolution over the course of the weekend.
"Of course I'm happy to be on top," he said. "But we must be honest, the track conditions are really strange, really slippery, and it looks like when we have no grip on the track, the Honda is working not so bad.
"The key to this weekend will be to understand practice by practice and adapt the set-up of the bike to the conditions."
Asked if the fact Honda had four bikes in the top five was a promising sign for the manufacturer, he added: "You need to understand who was using a new tyre or not, this can confuse the results a bit.
"I think some riders try a hard rear and then keep it until the end, some riders put a new one on. Tomorrow we will see the reality."
Pedrosa, who finished the second session just 0.025s behind Honda teammate Marquez, struck a cautiously optimistic note, saying he had made progress with his feeling aboard the RC213V.
"The track is dirty and hard to ride, but overall I made a step with how I feel on the bike," said Pedrosa.
"I know the track needs to improve, so the laptimes will be improving, and then we have to adapt to that every time we go out.
"If it's wet tomorrow, we are safer because we did faster laptimes than some others, but we still know when the track gets better we will need to adapt."
Additional reporting by Oriol Puigdemont