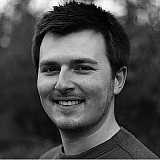 Marc Marquez says Honda's main target for its 2017 bike should be to reduce its tendency to wheelie, having struggled with a lack of acceleration this season.
Since the beginning of his title-winning campaign, Marquez has constantly highlighted the deficit of the RC213V on the exit of corners, in particular in comparison to the Yamaha and Ducati.
Speaking about what Honda will target for its 2017 bike, which has already been trialled earlier this year at Aragon and will get further mileage this week in post-race testing at Valencia, Marquez highlighted the need to improve the new machine's balance to avoid wheelies.
"We still need more power, and to avoid this difference [to the other bikes] we have on the straight and in accelerations," said Marquez on Friday.
"We must improve the balance on the bike, because the wheelie is one of the problems we have and I'm asking [the team] to improve.
"Already from 2014, which was one of the best years for us, we are losing [time] on acceleration, because of the wheelie, not for the power.
"The engine power is there – the problem is we reduce it a lot because of the wheelie problem.
"Electronics can help, but in the end they just reduce power. So for me it's more the balance of the bike, something we are missing there."
Asked about possible improvements to corner entry, Marquez added: "On corner entry, I feel good.
"Last year it was a problem at the beginning of the year but then we changed the chassis and everything, and it was coming better. It's not the main priority, that's exiting corners."
Marquez also clarified that the 2017 Honda bike will make use of the existing 2016 frame, at least to begin with: "The first plan is to keep the same base, like this year.
"At the moment the chassis is not our priority, so we will keep the same one."
While also highlighting Honda's acceleration deficit, Dani Pedrosa said that making the best of the Michelin tyres was another area that he and the team must work on for 2017.
"One [point to work on] is the way we use the tyre; how to take the potential of the tyre and the way you need to work on parts and set-up of the bike to use the maximum of the Michelin," he said. "Sometimes we overstress [the tyre], sometimes we don't reach the good target.
"So it is one of the main things and one of the most difficult, because there are many parts involved: rider set-up, weight distribution, also torque and the way you handle it in the turn.
"The other point is the power. We need to work on the power, acceleration and just to be able to gain some tenths here or there in every little straight."
Additional reporting by German Garcia Casanova