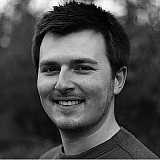 Marc Marquez says his second consecutive crash from a MotoGP race at Sepang came for entirely different reasons compared to his Phillip Island retirement.
The Spaniard, who wrapped up his third premier-class crown earlier this month at Motegi, was running fourth in Sepang when he dropped the front end of his works Honda at Turn 11 on the 12th lap.
Unlike fellow high-profile crashers Cal Crutchlow and Andrea Iannone, he was able to remount and recover to score five points with an 11th place finish.
Having admitted his Phillip Island crash – which came while he was in a comfortable lead – was rooted in over-confidence after sealing the championship with three rounds left, Marquez insisted his Sepang mistake was not made for the same reasons.
"Today was a completely different mistake compared to Phillip Island, because I was trying to be calmer on the bike, do a normal race like during this season," said Marquez.
"The problem was we were losing too much on the accelerations, the two big straights, all weekend. In the race I expected this a little bit, but we were able to be there in the front.
"I was waiting to push at the end, but I did a small mistake. I didn't feel anything strange, I did the same line, everything same, but I crashed. After this I thought 'I need to finish the race for the team' and I tried to come back."
Asked where he believed he could have finished without crashing, Marquez felt that race winner Andrea Dovizioso would have been impossible to catch, but reckoned Valentino Rossi may have been beatable.
"Dovi was faster than us, although maybe if you are there then Valentino [would have] pushed," he said.
"Second or third was definitely possible, but in the end I crash. It's good that the championship is already in the pocket, because if not we would be in trouble!"
Additional reporting by Oriol Puigdemont