Get alerts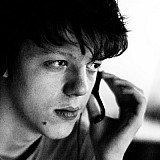 Honda's Marc Marquez insisted he was going for the win in the 2015 MotoGP season finale at Valencia, but says a charge from teammate Dani Pedrosa scuppered his plan of attack.
Marquez shadowed eventual race winner and champion Jorge Lorenzo throughout the entire race, staying well within a second of the Yamaha rider.
When Marquez's teammate Pedrosa picked up the pace in the latter half, the Honda duo got right on the back of Lorenzo.
However, the Yamaha rider was given breathing room when Pedrosa briefly passed Marquez, only to run wide and give the position back.
Marquez ended up finishing 0.263s behind Lorenzo, with Pedrosa a further four tenths down.
"In the beginning Jorge pushed really strong, I was riding over the limit – and I think on those laps Dani just cooled down little bit the tyres," Marquez explained. "I was struggling a lot in the last laps.
"I was preparing the attack for the last two laps to try to overtake and push the last lap – like I did in Indianapolis – but when Dani overtook me, he ran wide and we lost time.
"Then I try to catch Jorge, I tried the last corner on the inside, but I saw there was a lot of risk, I nearly lost the front."
The 2015 MotoGP crown would have gone to Valentino Rossi if both Marquez and Pedrosa found a way past Lorenzo.
Marquez himself ended the season in third in the standings, while Pedrosa moved up to fourth.
"For sure, a second place is not the best way to finish the season," Marquez added. "Next season we will again try to fight for the title."