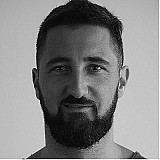 MotoGP points leader Marc Marquez, the only one of this year's title hopefuls who has scored in every race, believes his consistency in 2016 is a direct result of last year's struggles.
One of the first questions Marc Marquez was asked last Sunday, right after finishing the Dutch TT, was if the second place he had achieved in such difficult conditions, combined with the results of his main title rivals, meant he had one hand on the championship trophy.
Just shy of halfway point of the season, Marquez leads the standings by 24 points from Jorge Lorenzo, who finished 10th at Assen, and 42 over Valentino Rossi, after the Italian crashed out following the restart and while running in the lead.
"It's a conversation for a pub," said Marquez. "We are not even halfway through the season and I don't even have a one-race advantage over the guy in second - although it's obviously important to have this gap, especially over Valentino."
MotoGP championship standings:
| Pos. | Rider | Bike | Points |
| --- | --- | --- | --- |
| 1 |  Marc Marquez | Honda | 145 |
| 2 |  Jorge Lorenzo | Yamaha | 121 |
| 3 |  Valentino Rossi | Yamaha | 103 |
| 4 |  Dani Pedrosa | Honda | 86 |
| 5 |  Maverick Vinales | Suzuki | 79 |
| 6 |  Pol Espargaro | Tech 3 Yamaha | 72 |
| 7 |  Hector Barbera | Avintia Ducati | 58 |
| 8 |  Andrea Iannone | Ducati | 52 |
For several months now, Marquez has been emphasising that change in mentality, that click in his head to face such an ambitious challenge as clinching the title in the current circumstances - different to the campaigns of 2013 and 2014, when he won easily.
His bike is not as strong as it was back then, the Michelin tyres are not the same as the Bridgestones, and the electronics don't offer as much help as before.
All that leads to a more unstable situation where it's easier to make the kind of mistakes that Marquez made during 2015.
At this point last season, after eight races, the Spaniard was in fourth position, with 56 points less than now and with three zeroes.
This time, apart from leading the championship, he is the only one of the title hopefuls who has not failed to score. He did crash at Le Mans, but he picked up the bike - or what was left of it - and scored three points, which might prove decisive in the end.
"All human beings learn, and what better way to do it than from your own mistakes," added Marquez.
"I'm one of those people who can be told 20 times that there's a wall in front of me, but until I hit it head-on, I don't believe it's there."
Suppo delighted
If the two-time champion is happy, Honda is even happier. A few months ago, thinking that its main star would be leading the championship with such a gap sounded like science fiction.
The Japanese marque is well aware of the limitations of the RC213V, as well as what a difference its star rider is making.
"At Assen, Marc offered a masterclass on how to approach such a difficult race, being aware that the main goal was not winning now but in November," HRC boss Livio Suppo told Motorsport.com.
"We noticed that especially in the first part of the race, when he was patient and he waited for his chance, more than in the second one.
"I don't think even Emilio [Alzamora, Marquez's manager], or his team influenced him, no matter how many things they advised him to do before the start. 
"You can tell whatever you want to a rider at this level, but he won't do it unless he's convinced about it.
"However, Marc has shown he has learned a lot from last year, and that is evidence of how smart he is, because it's not easy to make that change," Suppo concluded.