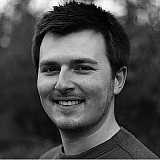 Marc Marquez says his Honda team has work to do on refining its 2017 MotoGP bike, claiming that the weak points of its predecessor remain after the opening day of Valencia testing.
The Spaniard ended up fourth fastest, 0.172s behind pacesetter Maverick Vinales (Yamaha), after spending the day riding three different versions of the RC213V – the 2016 bike, a 2016 chassis twinned with the new 2017 engine and a plain-liveried 2017 prototype.
During the Valencia race weekend, Marquez pinpointed the areas that the Honda needs to work on for its 2017 machine, highlighting wheelie control as the biggest challenge the marque faces.
Although he said the new engine made the bike easier to ride, the three-time champion still says the Honda's weak point – a lack of acceleration – remains for the time being.
"The bike at the moment is the same, not a big difference," said Marquez. "Still it was a new bike, new engine, but about the weak points [it was] no different. We need to work more.
"For riding, looks like it's a little bit easier, but in the end we need to adjust the electronics to the new engine, because all the torque maps, engine brake maps, are made for the 2016 engine.
"It was a long day, waiting a lot of time in the box. We tried some different concepts on the bike to try to improve acceleration for the future."
Asked how the 2017 machine was easier to ride, he replied: "It's easier to open the gas, control [the bike] with the throttle a little bit easier.
"Still the torque map is not made for the engine, so it's unpredictable. But the most important is to be faster, and today we were not so fast."
Pace of Vinales, Lorenzo no surprise
Marquez also said it was little surprise to see Vinales and new Ducati recruit Jorge Lorenzo immediately on the pace on their maiden outings with their respective new employers.
"Maverick's performance I already expected," said Marquez. "Lorenzo is a bigger surprise, already [on the] first day with Ducati. I was already thinking he would be fast, and he's fast.
"Also [Andrea] Iannone with the Suzuki, he take the bike and he's fast like [he was with] Ducati."
Additional reporting by German Garcia Casanova