Get alerts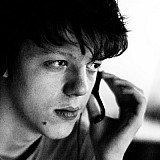 Honda rider Marc Marquez has dismissed Valentino Rossi's claims of collusion between himself and Jorge Lorenzo in order to deny the Italian the MotoGP title.
Marquez finished runner-up to Lorenzo in the season finale in Valencia, with the latter becoming 2015 champion and Rossi ending up five points adrift after a fourth-place finish.
And the Italian was not impressed with Marquez's riding post-race, suggesting that the Honda rider acted as Lorenzo's "bodyguard", protecting him from third-placed Dani Pedrosa and helping him claim victory.
Marquez, who previously insisted that Pedrosa's attack cost him a chance at victory, refuted the claims.
"If I tried to be the bodyguard of Lorenzo, I will be five or six seconds behind," Marquez said. "I wouldn't take the risk to follow him.
"I'd stay five or 10 seconds behind and it would be easy. [But] my target was to give my 100% and to fight for the victory."
Rossi had previously accused Marquez of deliberately helping Lorenzo in the race at Phillip Island, before himself clashing with Marquez in the penultimate race at Sepang.
"You know, he already say [after] Phillip Island," Marquez said. "It's something that I didn't understand because in Phillip Island, I give to [Rossi] five points [by taking the win from Lorenzo]. Iannone take him four points.
"After Phillip Island he come to me, say, like, sorry, shaking the hands and everything. Then we arrive in Malaysia and [he spoke out] on Thursday."