Get alerts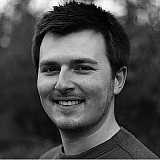 Marc Marquez and Valentino Rossi have backed a reduced pitlane speed limit in MotoGP in order to make flag-to-flag races safer after Alvaro Bautista's pitlane incident in last weekend's Argentina race.
The flag-to-flag rule was first introduced to the sport in 2005, and is generally used in wet conditions to allow riders to switch to a bike equipped with a different type of tyre.
However, the Termas de Rio Hondo race was held as a flag-to-flag event due to safety concerns over Michelin's tyres, Bautista's incident prompting fresh debate about how to make the bike-swapping process safer.
The Aprilia rider knocked down one of his mechanics – who reportedly escaped with nothing more than a sprained knee – as he brought his bike into the pits to change over.
While admitting the flag-to-flag system has its foibles, Marquez said that reducing the pitlane speed limit or ensuring fewer people are in pitlane could both be solutions to make it safer.
"For me, it's dangerous, but obviously on the bike with flag-to-flag it's a special case if it starts to rain like in Argentina," said the two-time champion.
"We must think about it, but maybe reduce the speed can be a good option, the riders might complain we lose too much time, but if it's for the safety, one thing is this.
"Less people on pitlane would be better, sometimes there are too many people there and can be dangerous.
Wheel changes unsafe
Asled for his thoughts on a possible move towards in-race wheel changes of the kind seen in endurance racing, Marquez said: "Flag-to-flag for me is the safer way.
"It's more dangerous to change the wheel – if there's a technical problem like we see sometimes in Formula 1 with the wheels [becoming detached], I cannot imagine."
Rossi also supported a reduction in the pitlane speed limit: "It happens in F1, the driver make some mistake and takes out the mechanic like what happened to Bautista.
"I saw the video, and I don't know if Bautista braked too deep or if it was wet in front of his box, maybe he arrives too fast. Making a difference to the speed limit could be an idea."
Weighing in on the subject, reigning champion Jorge Lorenzo admitted he's no supporter of flag-to-flag – although he conceded the demands of modern media coverage means the system is here to stay.
"I'm not a big fan of flag-to-flag," said Lorenzo. "I prefer the rules of before [where races were red-flagged and restarted in the event of changing conditions].
"But because of television it's the best, so we have to find a compromise and solution to reduce the risk, because it looks like it will [continue to] be the rule in the future."