Get alerts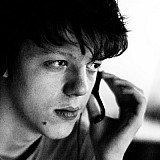 Honda rider Marc Marquez says his victory in Sunday's Argentine Grand Prix should allow his team to banish the memories of the Phillip Island 2013 debacle.
In that race, Marquez lost his shot at victory by pitting a lap too late for his bike swap - and being disqualified as a result.
However, no such mistake was made in Sunday's flag-to-flag race, with Marquez dominating proceedings after changing bikes and pulling away from second-place man Valentino Rossi.
"When race direction told us the [Argentina] race would be like Australia [2013], inside the box everybody was laughing for the mistake we did," Marquez recalled.
"This was a special race, our first victory of the year, and after Australia it was important for the team."
Reigning champion Jorge Lorenzo's retirement from the race means that Marquez now leads the championship by eight points from Rossi, having added 25 points to his 16 from Qatar.
"If you told me after two races we would be leading the championship when we were [testing] in Malaysia, I would have said you were crazy," Marquez said.
"But we worked hard, we always believed, and we knew this circuit could be good for us."
"Didn't feel good" on the first bike
Marquez admitted he didn't have the easiest of times during the first stint of the race, as he scrapped with Rossi for the lead.
"With the first bike, I try to manage the rhythm of the race because I didn't feel good, but with the second one I say 'now I will push 100 percent.'
"Then I do my fastest lap on my first lap out of the box, and it was enough to build the gap.
"It was a good battle, I was trying to control the rhythm of the race, but we were riding fast and the track was a little bit dangerous with the wet parts.
Regarding the fight with Rossi, he said: "He overtook me a few times, I overtook him again, it was a very nice battle."