Get alerts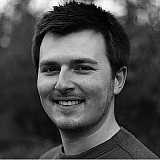 Four-time MotoGP champion Marc Marquez is now the only rider on the grid who can consider himself an "alien", believes Honda stablemate Cal Crutchlow.
Marquez became the youngest-ever rider to score a fourth premier class title last weekend at Valencia, beating Andrea Dovizioso by finishing third in a dramatic, controversial season finale.
The 24-year-old jeopardised his chances with a lurid excursion through the gravel at Turn 1 just after he had taken the lead off Johann Zarco, coming perilously close to crashing but managing to keep his works Honda upright with his left elbow and knee.
Crutchlow said any other rider would have crashed if they had committed a similar error, and pointed to Marquez's achievements this year as evidence that he is now MotoGP's only "alien".
The term, coined by Colin Edwards in 2009, previously referred to a quartet of elite riders - Valentino Rossi, Casey Stoner, Dani Pedrosa and Jorge Lorenzo - with Marquez replacing Stoner in that list in more recent times.
"He's the best rider on the planet, it's as simple as that," said Crutchlow of Marquez.
"You see that [save] there, that was a lost championship if Dovizioso had won the race, if it was any other rider, because we would have crashed.
"What he can do on the bike is phenomenal, he's in an incredible champion, there's no doubt about that. Just makes our life very difficult when he's in the same manufacturer.
"Trust me – if that was any other Honda rider, we would not have finished the race [after Marquez's mistake]. He's just a freak… in a good way, obviously!
"Everyone used to talk about aliens. There's only one alien, and the rest are all normal now. What he can do with that bike, nobody else in the world can do."
Crutchlow regrets "average" year
While Marquez sealed the title in Valencia, Crutchlow capped an up-and-down season with a run to eighth place, leaving him ninth in the overall standings behind fellow satellite riders Zarco and Danilo Petrucci.
Asked to sum up his third campaign with the LCR team, Crutchlow described it as "average", saying his failure to add to his two wins from last season was a source of frustration.
"If you look at the results I've had a lot of fourths, races where you're pissed off after, because you want to be on the podium," he said.
"We've had a lot of fourths and fifths, I'm disappointed I never got another win and that I never got more podiums [after Argentina].
"I threw a couple of opportunities away, and some things never went in my favour. Other races I wasn't fast enough. I would say [the season has been] average, I would not say great."
Additional reporting by Gerald Dirnbeck