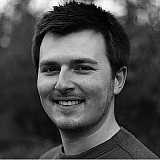 Marc Marquez gave his thoughts on how this year's MotoGP title fight could pan out, saying that Jorge Lorenzo is faster but Valentino Rossi has the edge in "managing the situation."
Heading into this weekend's Aragon round, Rossi and Lorenzo are split by 23 points at the head of the championship, with Marquez 63 behind the Italian after a series of DNFs earlier in the campaign effectively ruled him out of championship contention.
Asked which of his two Yamaha rivals he feels will come out on top, Marquez was equivocal, saying that while Lorenzo has the edge on raw pace, the last two races – in which Rossi has stretched his advantage in mixed conditions – showed the seven-time champion's strengths.
"It's difficult to say," commented the Repsol Honda rider, "because I'd say Jorge is faster, his speed his really good.
"But Valentino is doing his 100 percent and he finished in front [of Jorge] in the last two races.
"It will be interesting because we know at Sepang, Motegi and Phillip Island, it could be wet, and this is a question mark for everyone.
"So on speed, Jorge, but on experience and managing the situation, Valentino."
Championship placing irrelevant
Marquez, who heads into Aragon 40 points adrift of compatriot Lorenzo, added that he has no interest in where he finishes in the final standings – only in winning as many of the remaining five rounds as possible.
"For me the championship doesn't matter if I come second or third," he said. "What I want to do is to win races, be there on top and finish the year with a good feeling.
"This year it's difficult, Valentino is too far [ahead], he never makes any mistakes. We will try to be there fighting for victory every race."