Subscribe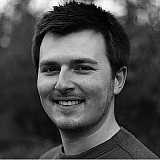 Marc Marquez says that Honda is making a "great effort" to tame the aggressive character of its MotoGP engine, as per the riders' request.
After being stymied by the overly harsh power delivery of its engine in 2015, Honda began winter testing with a similar problem on the updated RC213V, Marquez and teammate Dani Pedrosa both struggling for pace in the opening pre-season test of the year at Sepang.
However, over the course of the winter, the Japanese manufacturer gave its engine a thorough overhaul by introducing a counter-rotating crankshaft, similar to that used by rivals Yamaha and Ducati.
Such a radical move has earned Honda praise from Marquez, who struggled for pace in Thursday's opening practice but finished Friday with the third fastest time, only two tenths off the pace set by Andrea Iannone.
The two-time champion nonetheless cautioned that the radical changes would take time for Honda to fully master.
"If the engine switches to turning the other way [with a counter-rotating crankshaft], it changes the whole balance of the bike," Marquez explained to Motorsport.com on Friday.
"So it cost us both here in Qatar. We thought that it would help us coming out of the corners, but at the moment it costs [us time].
"We asked [for it] because we knew Yamaha was working well, and I think Ducati too. And Honda has made a great effort because it is not a [type of] engine that it has experience of.
"So it's normal that when you expect certain changes to happen [when modifying the set-up], they turn out to have a different effect."
Pedrosa, who finished third practice with the sixth best time, added: "We work on the power delivery, especially in the curves.
"With these bikes it is very difficult to harness the full power [of the engine] in second [gear] and even third. And then, yes, it is true that, once on the straight, Ducati is faster."
Additional reporting by Oriol Puigdemont