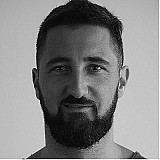 Marc Marquez suffered a bruising season in 2015 in more ways than one. The two-time MotoGP champion spoke to Oriol Puigdemont about last year's controversy and what Honda must do to get back on top.
This chat with Marc Marquez took place a few days ago at the Honda offices installed at the Losail circuit, during the final tests of the MotoGP pre-season.
This weekend, the MotoGP field returns to Doha for the first grand prix of what promises to be an explosive season takes place.
How did you spend the winter?
"I didn't rest a lot. When the season finished, we went to Jerez to train and then I hosted a training camp for kids in Lleida.
"Then I got busy again with the Superprestigio Dirt Track in Barcelona, and then I took part in a motocross race. In total I rested a couple of weeks, and then I started training again, especially the physical side."
Have you given a lot of thought to how the past season ended?
"You may not believe me, but not a lot. I think about things when they are up to me or when I've made a mistake. But in this case, as I know I didn't do anything wrong, I haven't."
After feeling attacked by Rossi in the press conference in Malaysia, did you ask yourself 'Do I want to ride this train or should I step aside'?
"In Valencia, for example, I knew that if I finished second or in between Valentino and Jorge, the fingers would point at me regardless of how the race had ended.
"At the end of the day, we are all riders. Some may have been racing longer than others and they may have won more things, but on the track no-one is above the rest.
"What I have thought of is what would have happened in Valencia if everybody had ridden black bikes and no-one would have known who was who. I'd like to know what people would have thought.
"It's obvious that some riders have more media power than others. And they have earned it. But it's a different thing when you use it against someone.
"Every time I ride the bike I do my own thing, doing what I think it's best and, above all, give 100 percent. On track I don't let anyone influence me."
What was your feeling when you got on the bike for the first time at Sepang this year?
"Despite it being my fourth year at Honda, you always get nervous. Also, the last time I had ridden was at Jerez, and I left with a bitter test because it was hard, we had a lot of problems."
In Malaysia you said the bike was not what you expected. Did you think that history was repeating itself one year later?
"Especially at Sepang, this year was much worse for us than last winter. Back then we finished in front. This year, however, I realised that the pre-season would be very short for us because we had a lot of things to test and there were a lot of things we were missing, especially on the electronics side.
"Since we had problems with the electronics, it meant that adapting to the new tyres took longer because I couldn't push to the limit."
Where has the bike improved since then?
"Especially on the electronics, although on the final day in Qatar we took a very important step forward. We saved the winter there thanks to everybody's work, both from Honda and my team. We took a gamble and it paid off."
And what did you do?
"Some radical changes, basically on the set-up side. I crashed and I spent over an hour in the garage. I basically wanted something completely different."
How are you finding the standard electronics?
"We have improved a lot, because at Sepang we didn't have a base to work on. These bikes allow you to set up the control unit corner by corner - that is, the engine braking, the acceleration, etc. And it wasn't calibrated, so it was unpredictable.
"At Phillip Island we improved a lot after sitting down and analysing everything."
Did you ever warn Honda that things were not going well?
"On my side of the garage we usually meet at the end of each test and analyse things, and after the first test I talked about all the problems we had.
"In any case, I know that Honda wants to win and it's doing all it can, otherwise they wouldn't be here. You have to push them, but at the same time, they push me and I push the team."
You've said that this year there'll be races where you will attack, but others where you won't. Will that mean we'll see a different Marquez this year?
"Last year the non-finishes hurt me a lot, especially the early ones. I wasn't comfortable and in some cases I didn't know how to be conservative and just get some points. But in the end, I took risks. After that I was consistent but I also made some mistakes.
"This season, the scenarios have changed a lot. At Sepang, had there been a race, Jorge would have been 15 seconds in front because he was unstoppable.
"But then at Phillip Island the opposite happened: he had a harder time and crashed twice. We'll see those kinds of ups and down until the situation stabilises a bit."
Where do you think you went wrong?
"Especially in the first part of the season, for example at Mugello or Barcelona. There I wasn't ready to attack, but it was hard not to do it after having won two titles in a row.
"In 2014 I had an incredible season and 2015 arrives and you think: Why wouldn't I be able to win? Why is it hard? I couldn't get that in my head and it made me take more risks than I should have. It didn't go well.
"Then I was more consistent, but at the same time I had to take some risks if I wanted to have a chance at fighting for the title.
"At Silverstone, for example, I was aware that I couldn't finish fourth or fifth, which was more or less the logical position where I should have finished."
Do you think you'll end up being thankful for all that?
"I possibly learned more in 2015 than in my debut season. Obviously I learned a lot in 2013, but it was all straightforward, I had no pressure.
"Last year, however, I had to face the pressure that you don't feel when you are winning. If you make a mistake, that's fine, but if it's one and then another and another, then people start asking questions. I'm sure that having gone through that will be beneficial for me."
Did you ever feel invincible?
"When you have a few good years, your self-confidence grows and you try things that you wouldn't consider otherwise. In that state, winning is the only thing that crosses your mind.
"But I try to look at other athletes, like Valentino or Messi in football. They've all had downs and they are still the same person. I knew that it wouldn't be different for me, I was sure that one year it would be harder and so it was."
Listening to you and Pedrosa, one could think that Honda listens but then does what it considers best. Is that perception correct?
"The truth is that Honda is rectifying and this year it has put on a great effort to prepare a different engine, but everybody, including the engineers and us, expected it to have a bigger effect on track.
"There are things to improve and that's the thing about this sport: that it's not just up to you. Here, no matter how good you are, if you don't have the bike and the team, you'll never win.
"In 2013 there were races where Honda had a better base than Yamaha. Then they pulled themselves together and although in 2014 I felt very comfortable, they had a better bike in the second half of the season."
There have been many in Honda's history who say that the manufacturer values the bike more than the rider. Is that so?
"This has changed over the past years. I had heard that too, but they listen to me and they try, even though it can go right or wrong in the end. From 2014 to 2015, for example, we were coming from a very good streak and they continued working their own way.
"So with that momentum, no matter how much the rider warns them, it's very hard to get them to suddenly change their perspective.
"Then, last year we found ourselves with a very difficult bike for the rider, but that it was still the best on some circuits. This year, they tried to correct the engine side, but the effect was not as big as we were expecting."
And what will happen in that sense?
"It's hard because the engine is locked, so we'll have to work on other things. From the exhausts to the electronics, and so on. Obviously the most significant change can come from the biggest part, but at this point we can't touch it.
"In any case, if we adjust everything well, it's a bike to win with, but not all the time. We leave that to Mercedes in F1. In MotoGP there are circuits which are better for a manufacturer, so we'll need to learn where to suffer and where to attack."
Your contract, Pedrosa's, Rossi's and Lorenzo's expire at the end of the year. What does a team have to offer to lure Marc Marquez?
"Ambition and walking together towards the same goal. I'm here to win titles, not for the money."