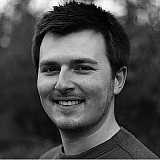 Marc Marquez says he "found the limit" when he crashed during the second practice session for the GP of the Americas, but is in a confident mood at a track where he has never been beaten in MotoGP.
The Honda rider's lowside crash at the final corner midway through FP2 was the sole blemish on an otherwise perfect day for Marquez, who ended up seven tenths clear of the field at the end of Friday.
Having predicted a potentially tough weekend due to his RC213V's deficiencies under acceleration, Marquez said the fact most corner exits around the Austin circuit were done in first gear were helping to offset his bike's weakness.
"I saw that I was on a very good lap, and in the last corner, I braked a bit later than before and I found the limit," he explained. "Generally I'm happy with how the day went.
"Acceleration was a bit of an unknown but it seems this isn't such a big determining factor as it is on other circuits, because the majority of corner exits are done in first gear and we don't lose too much time."
While riders were limited to the soft rear tyre on Friday, with the medium only due to arrive on Saturday, the riders had three different choices of front compound to play with.
"The hard [front] tyre has its strong points, but it gets a bit stuck on braking," said Marquez. "The soft is the opposite, it offers a better feeling on the brakes but is less good mid-corner.
"We must understand how long the tyres will last, in particular at the rear. We don't know if the soft will last for the whole race, so therefore we need to be careful to make the right choice [of compound]."
Additional reporting by Oriol Puigdemont