Get alerts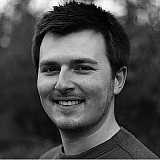 Marc Marquez insists that he did all he could to beat Jorge Lorenzo at Valencia, knowing that a second place finish would create controversy surrounding Valentino Rossi's title defeat.
Lorenzo secured the title with victory in the Valencia race, with Marquez following a close second - and facing accusations from Rossi of being Lorenzo's "bodyguard." 
Speaking in his post-test debrief at Valencia on Tuesday after topping the first day of the post-season test, Marquez reiterated that Lorenzo was simply too quick to beat, and he wished he could have won to avoid Rossi's condemnation.
"The last few weeks have been a very difficult time," he said. "I reiterate that what happened on Thursday [during the press conference] in Malaysia is strange, after I won the race in Australia and took away five points from Jorge.
"After Sepang, I said the best thing to do was to come to Valencia and win the race. I'm not stupid - before the race, I knew that if I didn't win there would be a fuss.
"Unfortunately, I could not win, simply because Jorge was faster and showed it by making not only the fastest lap of the race, but the record race distance time.
"I think I have a clear conscience. If I could win it I would have done, because I knew that if I had not done it would end like this."
Ready to bury the hatchet
Despite the tensions between Rossi and Marquez, the Spaniard says he is ready to put the events of the last few weeks behind him and "shake his hand".
"I think Valentino speaks of things that only he saw, but certainly in the last weeks he must have felt much tension in the fight for the title," said Marquez.
"Maybe in three weeks or a month he will understand. But I can tell you that for the future that I am ready to shake his hand."
Interview by Matteo Nugnes