Subscribe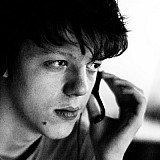 Phillip Island race winner Marc Marquez admitted he didn't expect to overhaul Jorge Lorenzo in the final stages of the Grand Prix for his first MotoGP victory at the track.
Marquez went from third to first on the final lap, making up eight tenths on Lorenzo and eventually stealing the lead at MG corner.
He had led the race for three laps earlier on, but was down as low as fourth place with just two laps to go, embroiled in battle with Andrea Iannone and Valentino Rossi.
"During the race, the temperature was quite high," the Spaniard explained. "When I pushed, it was difficult to keep a rhythm because the front tyre was moving a lot.
"When Jorge opened the first gap, I tried to push, but when I caught him and I tried to pass him and push, then I overheated the front tyre and I had a lot of moments.
"Then I thought 'ok I need to cool down [the tyre], because if not I will lose the race.'
"I cooled down, but too much – then on the last lap I pushed 100 percent, but I didn't believe I would arrive to Jorge."
Marquez's win at Phillip Island means that Motegi now stands as the only circuit on the current MotoGP calendar that the two-time champion has yet to take a premier class win at.
"Phillip Island is one of my favourite circuits, and [in previous years] always I am really fast then unlucky on Sunday," he said.
"When I overheated the front tyre today, I said 'no, again I will lose the race', but then I believed, I had a tight battle with Andrea and Valentino, and in the end I got my first victory here in MotoGP.