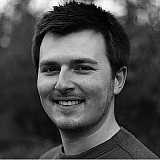 HRC vice-president Shuhei Nakamoto says he believes Marc Marquez can win this year's MotoGP title following back-to-back wins at the Sachsenring and Indianapolis.
After three non-finishes in the first half of the season left Marquez languishing down the order, two wins from the last two races have allowed the Spaniard to claw back some the points deficit.
Marquez now has 56 points to make up to championship leader Valentino Rossi, with 200 left to play for in the final eight races, and Nakamoto insists he's not giving up his hopes of a third successive Honda title until it becomes mathematically impossible.
"Now we are competitive – as long as the numbers don't condemn us, I believe we can win the championship," Nakamoto told Italian newspaper Gazzetta dello Sport.
Speaking of Marquez's decision to revert to last year's chassis ahead of June's Assen round, a switch that has clearly paid dividends, Nakamoto added: "It was definitely not difficult to go back.
"But not only have we changed the frame – we modified the forks, we changed the exhaust and other details.
"There has been a careful inspection and comparison between the 2014 and 2015 data, and we reached the conclusion that the frame could make a difference."
Engine issues now solved
Nakamoto also spoke of the steps taken by Honda to tame the harsh character of the RC213V's engine – to the extent that the riders no longer see it as an issue.
"Our riders did not much like the character of our engine," he explained. "The regulations are frozen – you can't work, for example, to increase performance.
"But there's nothing to prevent you using the electronics to reduce power or better manage the supply. And that's what we did.
"Already after a few races, our riders don't mention the engine, as if the problem never existed."